We are delighted to announce we are launching a new product Multiwall Clickloc 16mm Clear Roofing System.
WE ARE NOW IN STOCK , and taking orders. 
Sizes in stock will be 3 Mtr, 4 Mtrs. 4.5 Mtrs, 5 Mtrs long, we can cut any of those sizes in half, for example , cut a 3m to 1.5m, 4m to a 2m,  4.5m in half, and 5 M in half to suit your project.we also supply all the necessary accessories required, please note we do not supply the timbers joists under which it stands, and we don't install, we are a supply only company.
Please note when watching the video, you may notice where it states that the maximum length is 4mrs, we are glad now to state that our suppliers have agreed to produce 5 mtrs long.
Maximum length is now 5 mtrs long.  Please also note we only stock this product in a Clear finish only.
When inquiring about a cost, please state which option 1 or option 2  you would prefer, and your location if you require a delivery cost included in the price.
OPTION 1:  SINGLE SKIN/1.3M BOX & CORRI POLYCARBONATE  up to 8mtrs long in option 1.     (OR)
OPTION 2: MULTIWALL CLICKLOC 16MM POLYCARBONATE.   Please note 5Mtrs is the max length in Multiwall Clickloc in option 2. !!
Some of the key benefits are:
Clicks into each other, so easy to install, no visible fixings.
Easy to handle, very strong, impact resistant.
UV protected.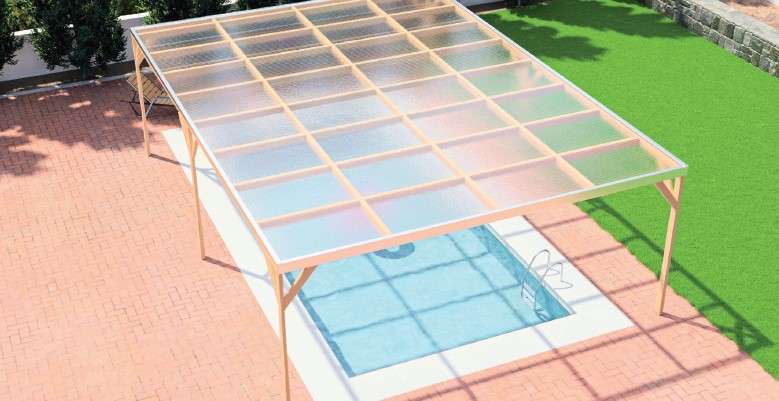 Applications
Pergolas
Car Ports
Canopies
Veranda Covers
Patio Covers
Lean-Toos
Properties
Thickness 16mm
Cover Width 500mm
U-Value2.0W/m2K
UV Protection, yes
Customer Testimonial:
"Thanks so much for possibly the best customer service in the country" – Mike Grufferty
Look to at our video, which shows you how to install, and then look at our brochure which gives you all the specifications.  VIEW INSTALLATIONS & COMPONENTS BROCHURE >>